Regular price
$176.00 CAD
Regular price
Sale price
$176.00 CAD
Unit price
per
Sale
Sold out
Year of birth 2020
WINTER SEASON: Jan 14- March 3 (8 Classes)
SPRING SEASON PART 1: March 17 - May 5 (7 Classes)
SPRING SEASON PART 2: May 12- June 23 (7 Classes)
Sundays, 9:45-10:30

Beginner level classes of Rhythmic Gymnastics- developing Flexibility, agility and coordination!
Learning to master Rope, Ball, Hoop and Ribbon!
The calming purple of amethyst resonates with the transition to structured activities, promoting inner harmony in these young gymnasts.
* There will be open classes held to show the gymnasts' progress!
Please note there will be no classes on the following dates:
March 4- March 10 - Spring break 
March 31st- Sunday, Easter Holiday
Dress Code 3.5 years old and up

Mandatory top: Academy's black t-shirt
Bottoms: Black shorts or long leggings - academy's designs recommended.
Mandatory footwear: Toe shoes
Hair: Neatly styled in a bun.
View full details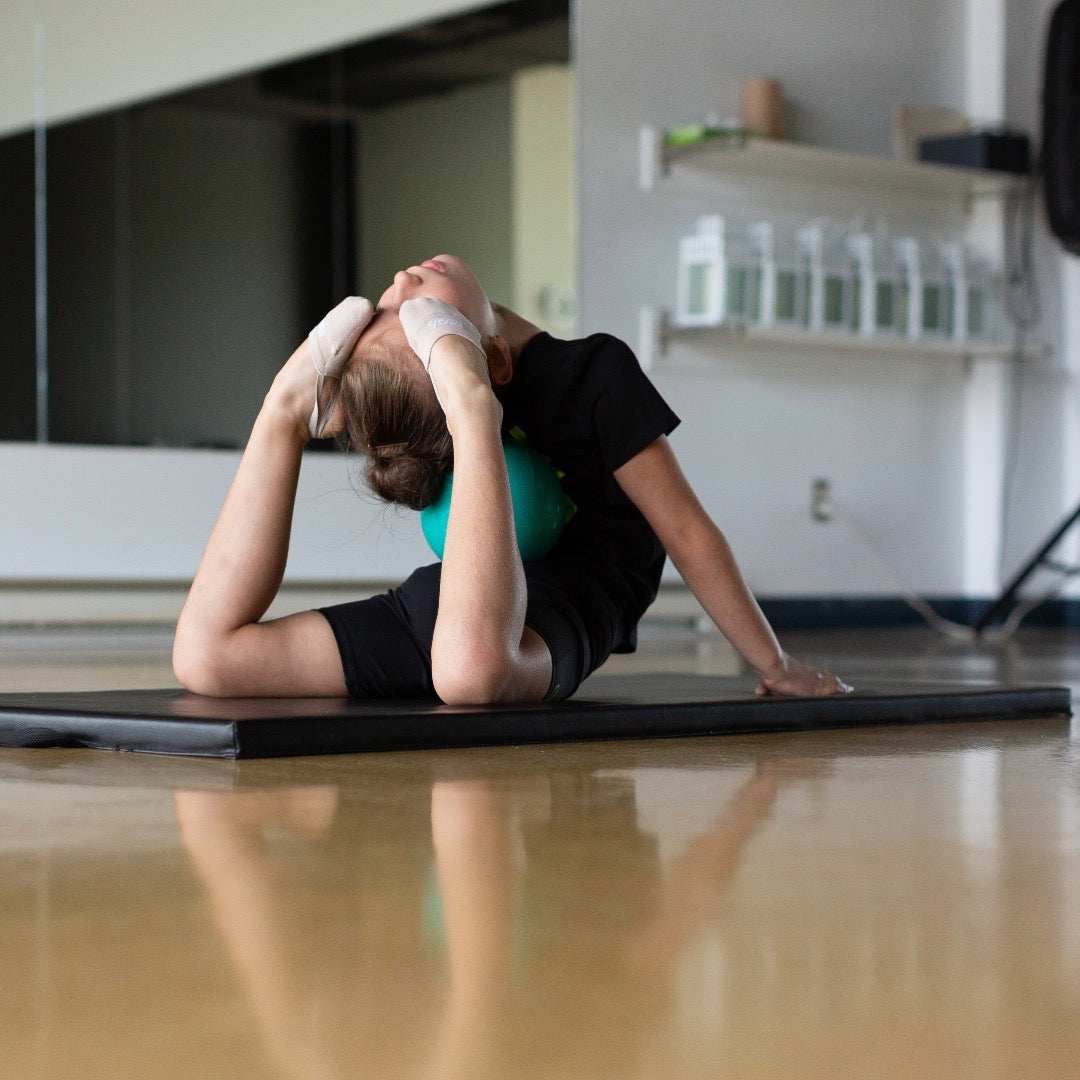 Here's an overview of what a class entails:
Warm-Up

Gymnasts begin with cardio and stretches, priming their bodies and enhancing flexibility.

Skill Development

They develop and learn flexibility, balance, jumps, pivots, acrobatics, stamina, and coordination.

Apparatus Training

Gymnasts master rolling, tossing, catching, spinning, and twirling with different apparatuses:
Hoop: Circular motions, tosses, and body integration.
Ball: Rolls, accurate throws, catches, and fluid dance transitions.
Ribbon: Graceful manipulation, incorporating twirls and spirals.
Clubs: Intricate handwork, tosses, and catches.
Rope: Rhythmic jumps and skipping techniques.

Choreography

Gymnasts learn routines combining dance and apparatus handling, expressing emotions and storytelling through their movements for enhanced performance.

Cool-Down

The class concludes with a gradual cool-down, reducing heart rate and preventing muscle soreness.

Feedback

Coaches provide ongoing feedback, refining technique and guiding improvement.