Regular price
Sale price
$20.00 CAD
Unit price
per
Sale
Sold out
Is your child curious about rhythmic gymnastics, and you'd like them to experience it firsthand before committing? Now, you can!
To participate, pre-registration is essential, as well as filling out the health waver (Link sent via email after registration).
Please note that a one-day affiliation to Gymnastique Quebec is mandatory for insurance purposes (separate fee).
* Note that try out registration are only available for one class only.
Dress Code 3.5 years old and up

Mandatory top: Academy's black t-shirt
Bottoms: Black shorts or long leggings - academy's designs recommended.
Mandatory footwear: Toe shoes
Hair: Neatly styled in a bun.
View full details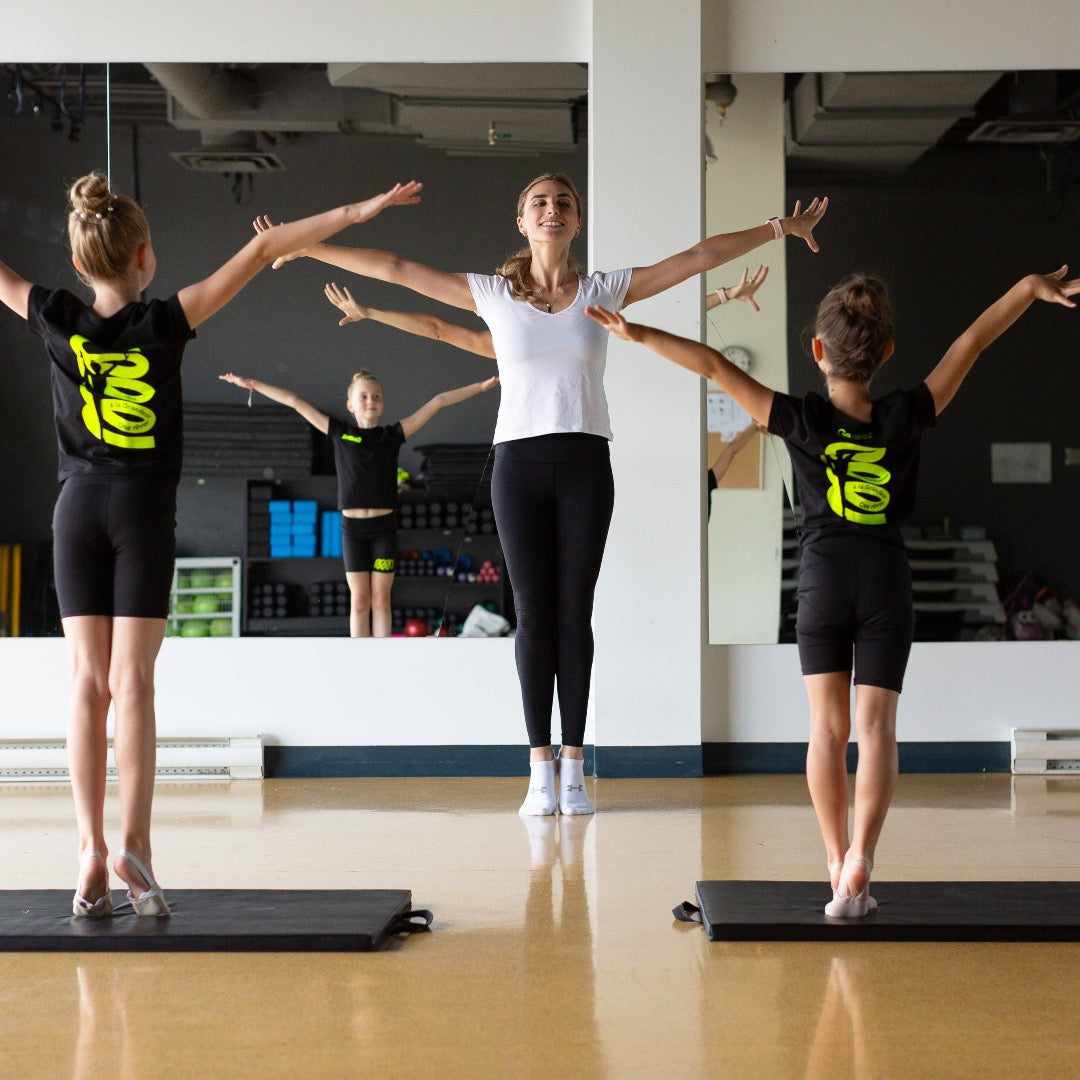 Here's an overview of what a class entails:
Warm-Up

Gymnasts begin with cardio and stretches, priming their bodies and enhancing flexibility.

Skill Development

They develop and learn flexibility, balance, jumps, pivots, acrobatics, stamina, and coordination.

Apparatus Training

Gymnasts master rolling, tossing, catching, spinning, and twirling with different apparatuses:
Hoop: Circular motions, tosses, and body integration.
Ball: Rolls, accurate throws, catches, and fluid dance transitions.
Ribbon: Graceful manipulation, incorporating twirls and spirals.
Clubs: Intricate handwork, tosses, and catches.
Rope: Rhythmic jumps and skipping techniques.

Choreography

Gymnasts learn routines combining dance and apparatus handling, expressing emotions and storytelling through their movements for enhanced performance.

Cool-Down

The class concludes with a gradual cool-down, reducing heart rate and preventing muscle soreness.

Feedback

Coaches provide ongoing feedback, refining technique and guiding improvement.